Congratulations! You are now on the waiting list, please check your inbox for our confirmation email!
DefineMe Fragrance
Natural Perfume Mist Samples
Congratulations! You are now on the waiting list, please check your inbox for our confirmation email!
Whether you've taken our QUIZ, have a fave and want to try something new, or just want to try for the first time, we've created a way to make it super easy and affordable to give our scents a try!
Welcome to our TRY FOR $5 program.  Try any of our scents for only $5, including shipping!   
Samples come in a 1.5ml mini spray bottle.
Limit one of each scent per customer.
SCENT WAVES
Audry: Swell; peony, pink rose.  Crest; jasmine, magnolia blossom.  Break; atlas cedar, sandalwood.
Clara: Swell; blue violet, lily.  Crest; hibiscus, lilac.  Break; powder, oak moss. 
Delphine: Swell; lilac, gardenia.  Crest; ylang ylang, freesia.  Break; coconut, rosewood. 
Harper: Swell; pink grapefruit, neroli.  Crest; bergamot, honeysuckle.  Break; cedar wood, amber. 
Kahana: 

Swell: Hibiscus + Delicate Pink Pepper.  

Crest: Coconut Water + White Orchid.  

Break: Santal + Soft Blonde Woods.

Payton: Swell; orange blossom, petitgrain.  Crest; mimosa, cassis.  Break; clove buds, cocoa.
Sofia Isabel: Swell; mandarin, tangerine.  Crest; black currant, jasmine. Break; vanilla, sugar. 
MADE WITH
Love, organic sugarcane alcohol, DefineMe's own fragrance blend with natural and essential oils - see product pages for each scent ingredients, coconut oil.
Clean Fragrance
Vegan
Cruelty-Free
Gluten-Free
Phthalate-Free
Paraben-Free
Made in the USA
Sustainability
Social Impact
You know that crushing feeling you get when you discover a brand or product you love has less-than above-board practices? Like, when you realize a fragrance you've fallen hard for actually has animal product ingredients or test on animals (yeah, that feeling!).
Part of our core mission at DefineMe Fragrance means you can rest easy knowing that you'll never (ever!) feel that way again. Our fragrances start with many questions: What's its purpose? What should it smell like? What should it be called?
But one thing that's always a given is that we never include animal products in our ingredients! Cruelty to animals...ahhh, no thank you!
If you want learn more you can check out our blog post here 
All items ordered from us can be returned for a refund within fourteen (14) days of purchase. All returns must include a copy of our invoice or packing list. Returned items must be unused. Shipping charges are non-refundable. (Exception: defective or mis-shipped merchandise will be replaced or fully refunded). We do not refund or exchange purchases made from other vendors, sale items, or BOGO offers. Read our full returns, privacy and labor policy here.
Customer Reviews
02/25/2020
Sydney S.

United States
Gotta find your scent
I was assigned Clara, and it was nice but I actually liked Sophia Isabel more! So I'll probably buy that scent. But the packaging was super cute and you can tell they care about their products, especially since when they said I'd pay $5 I actually only paid $5
01/21/2020
Zoe

United States
10 out of 10 recommend Defineme Fragrance!
The smells are incredible and the prices are totally reasonable! They are amazing, long- lasting and won't break the bank! Thanks so much Defineme Fragrance!
11/26/2019
Rachael

United States
Love this!
My experience with this try for $5 deal was great!! I ordered 2 scents (Delphine and Sofia Isabel) because they sounded like they would smell so beautiful and let me tell you I was so satisfied with my purchase. The items came in a prompt amount of time and looked exactly like the picture online. The packaging of each item was very adorable and detailed as well. I read the notes for Sofia Isabel and I was so intrigued because the scent notes sounded like the scents notes from my favorite non-natural perfume so I gave it a try and I am so happy and relieved that I found a replacement for my non-natural signature perfume. I gave the Delphine scent sample to my Mom because she loved it so much. I am very satisfied with my purchase!
Wow, that made our day!! We are so excited about this new program because we really believe that once you can smell our scents you'll be hooked. So glad you love them!!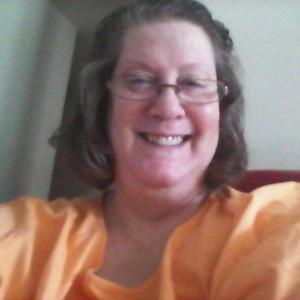 KV
01/27/2020
Kathryn V.

United States
Clara perfume mist sample
I like this fragrance! The scent is great, and not overpowering!!
12/03/2019
Jen e.

United States
Smells amazing
Vegan and cruelty free. Scents that are lovely and last. Beautiful in every way.